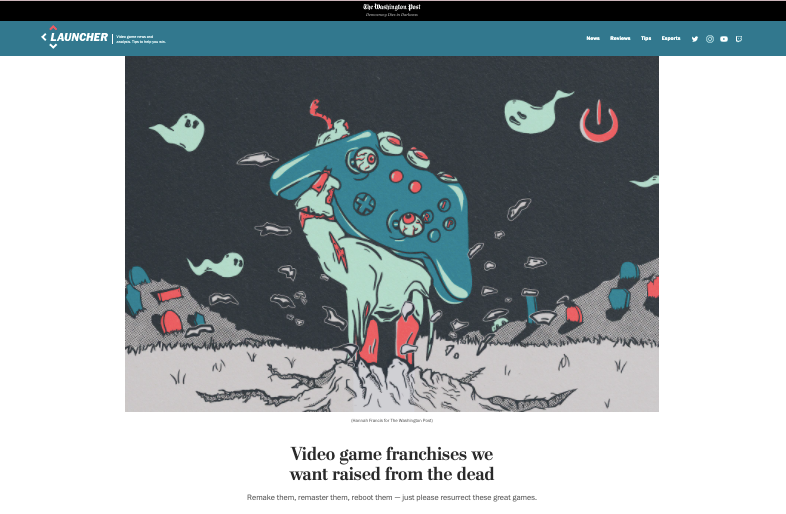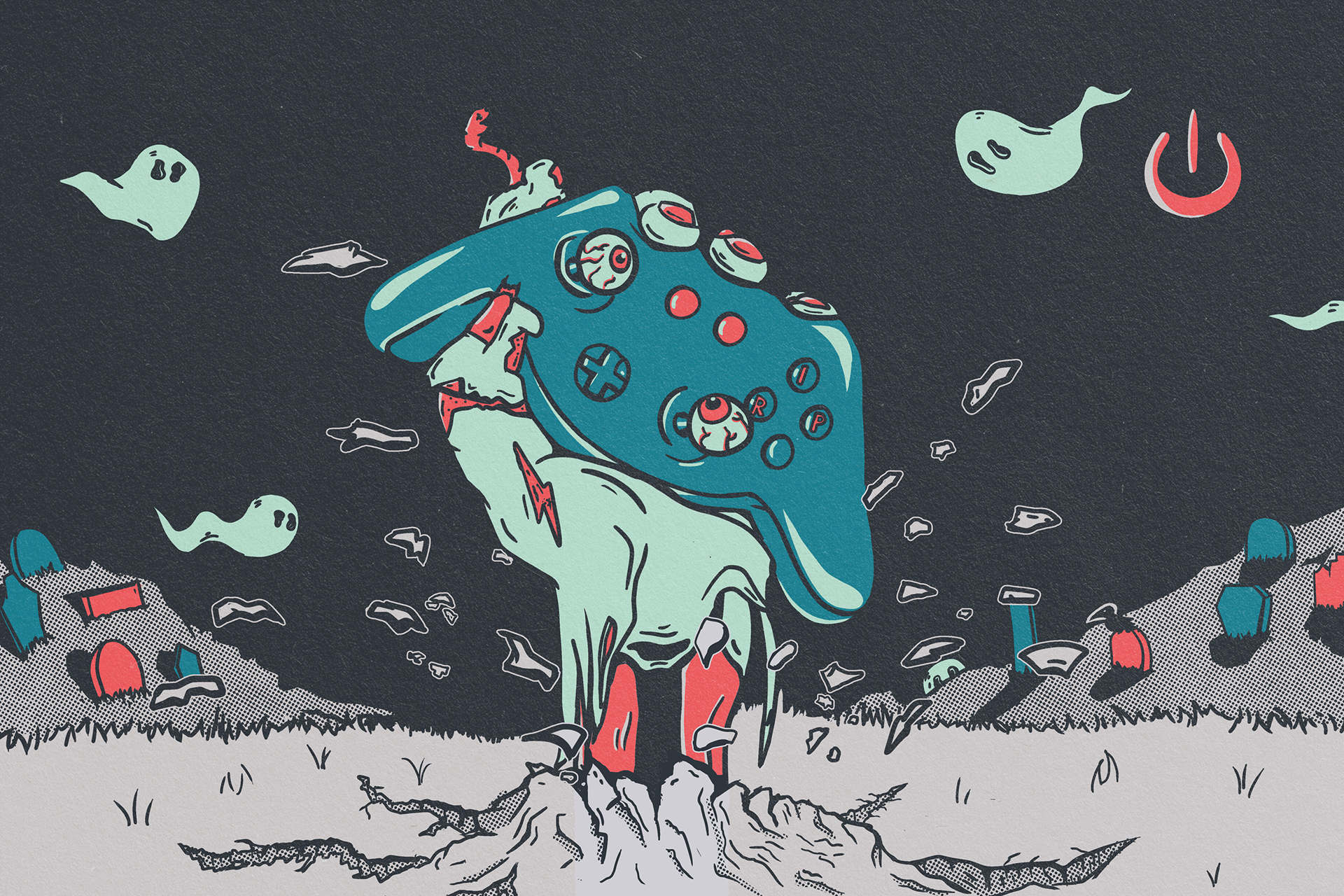 The

Washington

Post's Video Game column "Launcher" wanted to me to create an image for their Halloween article on video games they wanted to see brought back from the dead. 
I had a BLAST (intentional Launcher puns) learning about different games and being commissioned for their Halloween article.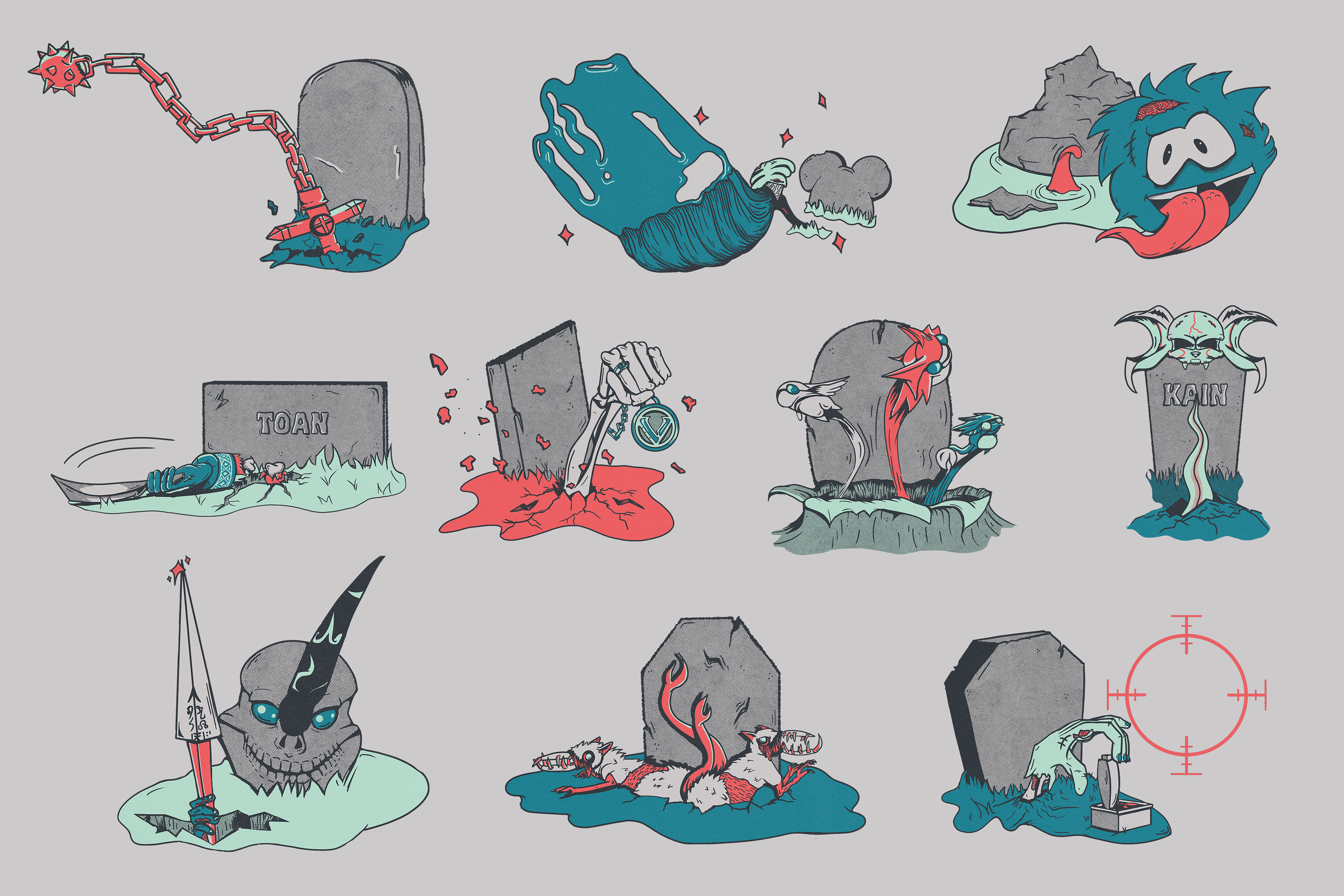 The goal with the main and 10 spot illustrations was to convey a sense of resurrection while still translating the iconography of each game in my consistent artistic style. 
Top row: Castlevania, Epic Mickey, Club Penguin
Middle Row: Dark cloud, Def Jam, Golden Sun, Legacy of Kain
Bottom Row: Otogi, Parasite Eve, Wing Commander